More info
Sugarlicious Gold Royal Icing Powder by Sugarlicious! Another innovative product brought to you by Cake Deco.
Our new Gold Royal Icing is an economical and delicious decoration that can be used on any kind of dessert you usually use royal icing.
It can color your buttercream internally and make it shine, it can be used instead of golden powder color for various applications such as drip cakes, for stenciling onto cake and cookies, for piping on cakes, pops, cookies and basically any pastry application you can come up with!
What is even better, you can make the mix and apply it in a fraction of the time needed with older techniques and materials!
Just add water as you do with our white, black and red Sugarlicious royal icings! Find the right viscosity according to the application you need by adding less or more water.
For stencil use mix 100 g of powder with 7 teaspoons of fresh water.
To get the density of Royal Icing for piping mix 100 g of powder with 8 teaspoons of fresh water.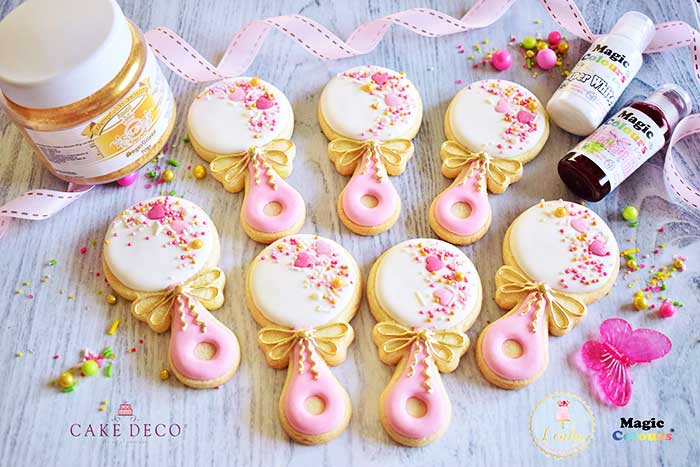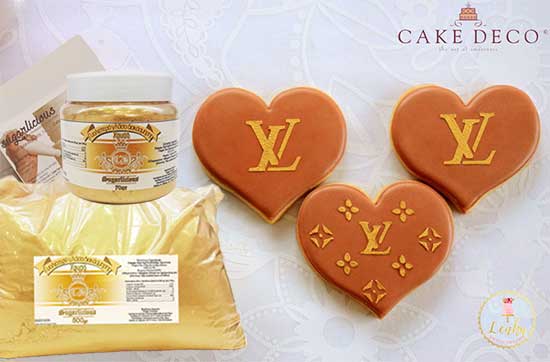 Professional packaging 500gr.