___Easter Cake Pops Seminar___

with Lenka (Sweet Dreams)

Join the Easter celebration in time by learning to make from scratch, step by step, gorgeous Easter Cake Pops for your store or home and friends!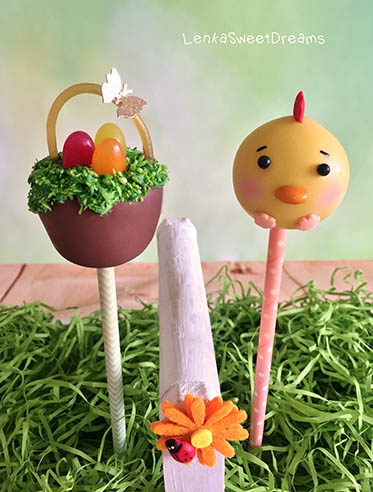 Together with reknown artist Lenka (Sweet Dreams) you'll learn to create 10 different Cake Pop designs using different decorating techniques.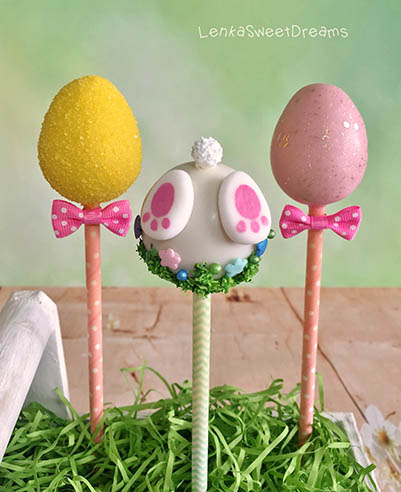 But first things first, you will learn the recipe and how to prepare the ideal base - dough for your Cake Pops.
You will then shape the dough in different Easter related shapes such as carrots, eggs, sheep, nests, chicks etc!
Later on you will cover the cake pops with Candy Melts chocolate in various colors and then the fun begins!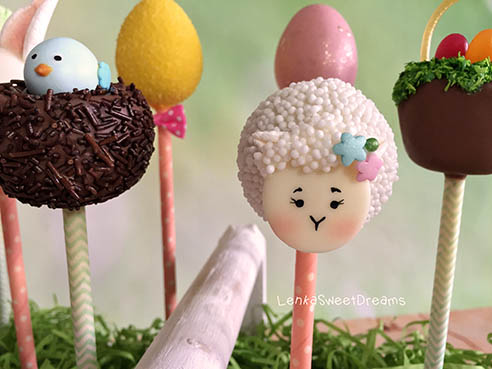 You will use all different kinds of materials to decorate the pops from sparkling sugar crystals to markers and truffles!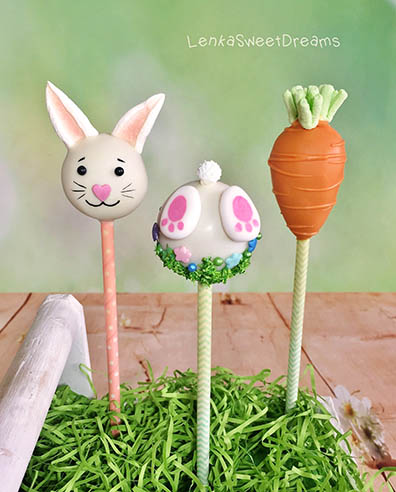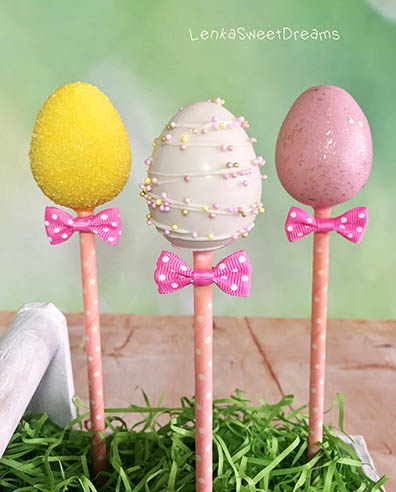 You will paint on the cake pops, color them with gold and decorate them with different techniques, creating impressive Easter Designs.

---
Seminar Dates
Saturday, March 21, 2020
Duration: 1 day (7 hours)
Time: 10: 00-17: 00
Attendees: 8
Coordinator: Lenka (Sweet Dreams)
---
Seminar Cost
€ 95 per person (plus 24% VAT)
Please Note this on your bank Deposit: LECP20B+ your name
An advance payment of 50%+Vat Tax of the value of the seminar (about Eur50) must be paid by depositing the amount into one of the following accounts:
Piraeus Bank:
Account No.:
6916 1470 28900

IBAN:
GR860 1719 16000 6916 1470 28900


National Bank of Greece:

Account No.: 181 004 65584
IBAN:
GR0801 1018 100000 18100 465584

Eurobank:


Account No.:

0026.0175.44.0200.980070


IBAN:

GR070 2601 750000 440200 980070

Alpha Bank:


Account No.:

15400 2320 016814


IBAN:

GR1601 4015 4015 400 232 001 6814
---
Details
All materials (Candy Melts, paints, pastes, glaze, tools, etc.) of the seminar are provided by us.
Coffee, light meals and soft drinks / water and coffee are provided during breaks.
At the seminar day we offer a 10% discount on the retail and wholesale price lists for our seminar customers
For Reservations please call +30 2120 00 2120
(Standard
Rate
Billing)
or send an email to sales@cakedeco.gr
For more information about our Seminars, click HERE

Photos from our seminars