ButterCream Techniques
Cake Covering & Flower Piping Seminar!

...with Lenka Sweet Dreams


N
ew Date
25
April
2020
@ Athens!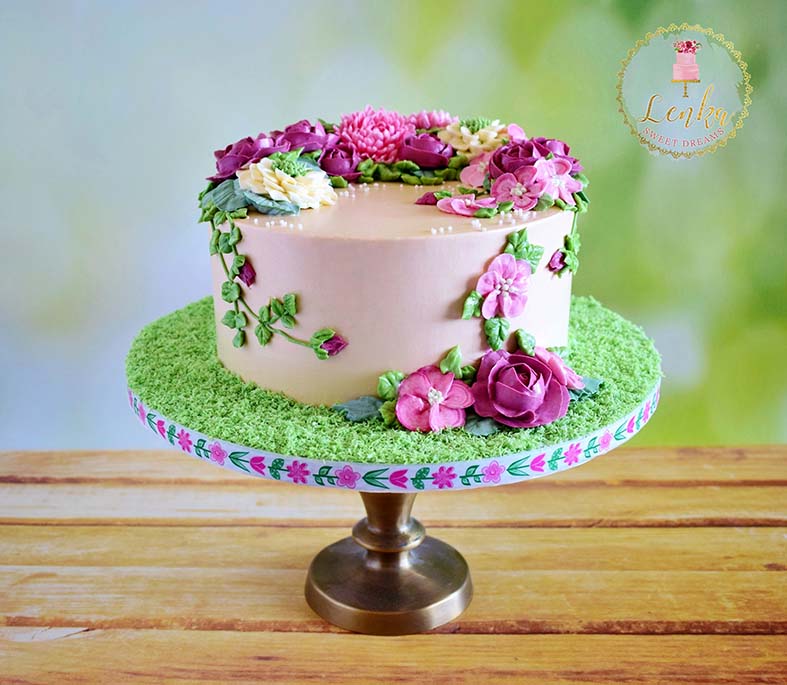 Dear friends, we welcome you in the new year by continuing & building on last year's successful buttercream techniques seminar by Lenka!

... and not just any buttercream but specifically the best and lightest tasting one, the Swiss Meringue Buttercream. Unlike people...not all buttercreams are created equally! With at least 5 different varieties that require the use of different materials and techniques to achieve them, we will make life easier for you!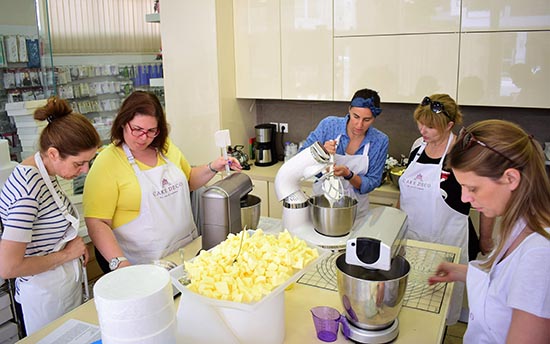 We choose Swiss Meringue Buttercream because it has a lightest texture than the French and American buttercream, it has an excellent flavor and it is much easier to make than the Italian and French ones while at the same time it is offered for decoration since it offers stable and lasting mixture.
A perfect buttercream finish anyone?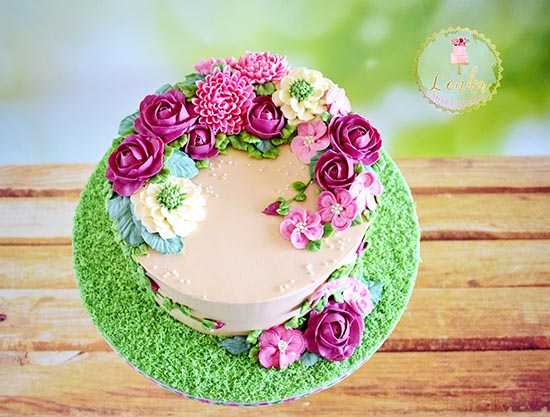 During this seminar you will learn lots of different techniques for decorating cakes and cupcakes with Swiss buttercream and in particular you will learn how to cover the whole cake, to create a perfect finish with beautiful even surfaces and corners, and to decorate it with various piping techniques for flowers.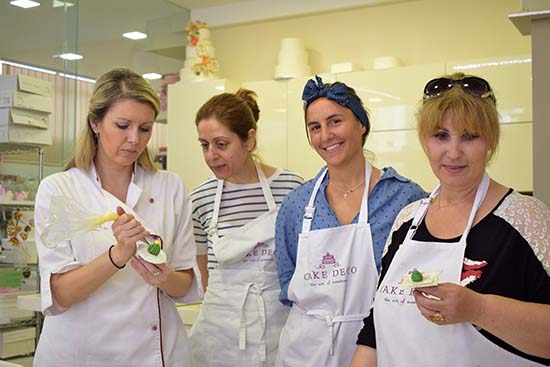 At this seminar you will also learn different techniques for piping flowers like roses and rose buds, cherry blossoms, chrysanthemums, smaller flowers and various large and smaller leaves.

Buttercream Piping techniques for beautiful Flowers!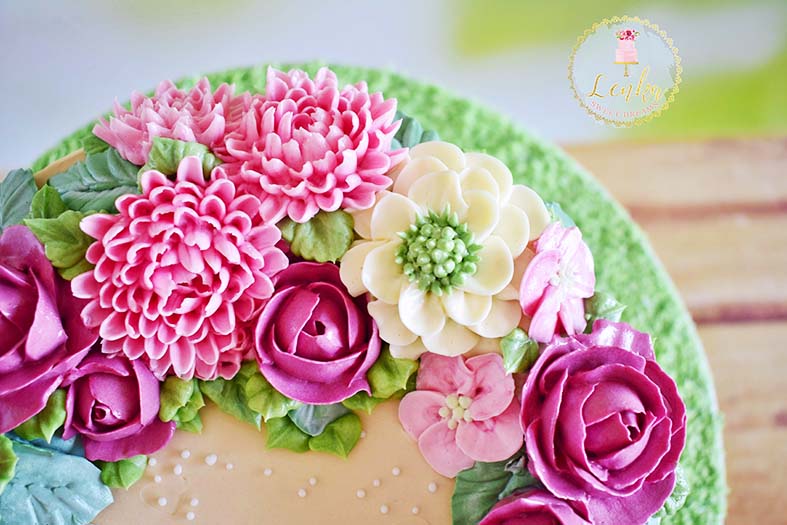 You will find out which nozzle does what and how it is used to achieve each of the flowers with a beautiful result.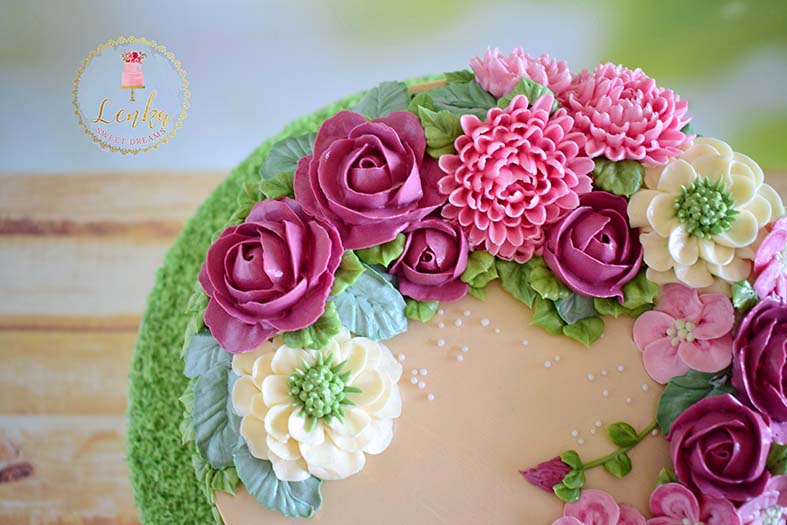 You will learn to dye the buttercream correctly and bring it to the right texture according to the design you want to achieve.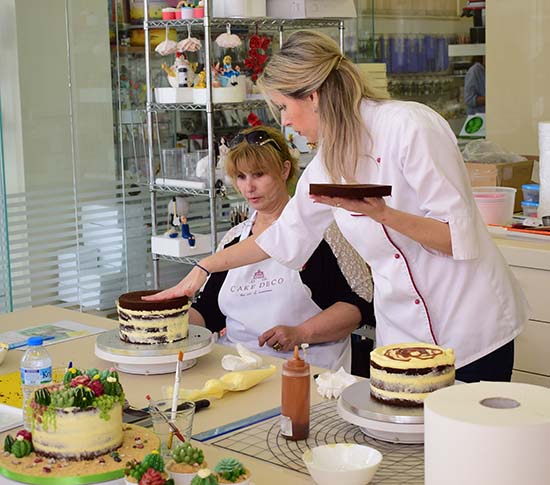 But we will not stop there... y
ou will learn how to create and take with you Lenka's secret recipe for the best Swiss meringue buttercream!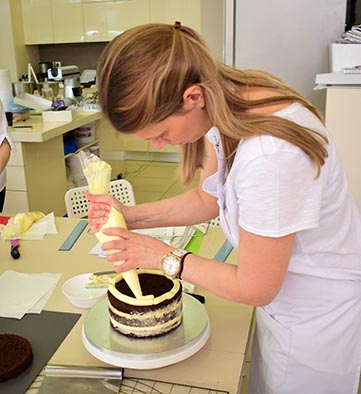 So do not wait, book your position now for the most popular & tasty seminar this year!!!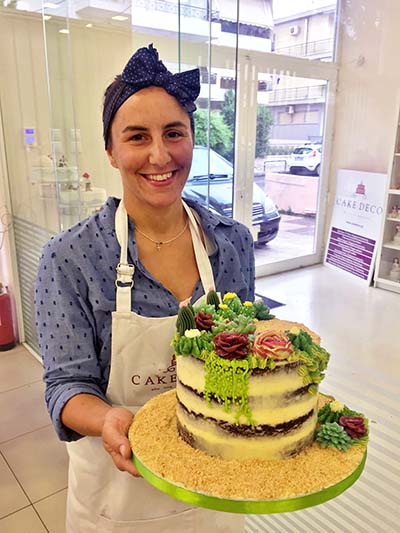 Dates of Conduct

Next Date : Saturday 25th April 2020



---
| | |
| --- | --- |
| Duration: | 1 day (7 hrs) |
| Time: | 10:00-17:00 |
| Seats: | 8 |
| Seminar Coordinator: | Lenka Sweet Dreams |
Seminar Cost & Reservation

€140 per person (plus Vat 24%)

Please note this on the Bank Transfer Note field:
LSMB20B1 + Your Name

An advance payment of 50% of the value of the seminar must be deposited into one of the following accounts in order to reserve your position. Positions are secured on a first come first served basis:

Piraeus Bank:
Account No.: 6916 1470 28900
IBAN: GR860 1719 16000 6916 1470 28900

National Bank of Greece:
Account No.: 181 004 65584
IBAN: GR0801 1018 100000 18100 465584

Eurobank:
Account No.: 0026.0175.44.0200.980070
IBAN: GR070 2601 750000 440200 980070

Alpha Bank:
Account No.: 15400 2320 016814
IBAN: GR1601 4015 4015 400 232 001 6814

Please do not make a wire transfers between local banks to avoid a banking surcharge fee of €4. You can either pay directly via web bank or at a teller of any of the above banks directly.
For payments from abroad please prefer our paypal account: operations@cakedeco.gr
---
Details
All materials (colors, pastes, etc.) of the seminar are provided by us.

We provide you with all the necessary equipment.

During the breaks we provide coffee, light snack and soda or water.

Get the best of a 10% discount offer from both the Retail and Wholesale price lists for all seminar attendees at the seminar dates

For reservations please call: 2120 00 2120 - 210 9610144 - 6980872734 or email us: sales@cakedeco.gr


For more information on our seminars click HERE to see the program page


---

Photos from our Seminars!