Cake Decoration Seminars
by Cake Deco
New!
W

inter -

Spring 2020 S

eminars

P

rogram



Dear friends,

We welcome you to the new season with our new Cake Decoration Seminars program. Our new program includes new and old seminars in a mix of different techniques and materials designed to give you a 360o insight into the world of Cake Decoration! This season the world renoknown Lenka (Sweet Dreams) together with artists from our pastry decoration lab will walk you through some of the best seminars in Greece this winter and spring.

We are very excited that they will all share their valuable knowledge, experience and talent with you!Click below on the seminar you are interested in to view more informationMore seminars are on the way.

Stay tuned

---



NEW!

Introductory Figure Modeling Seminar

07

/03/2020

Farm & Pet Animals

A brand new figure modeling tutorial by Lenka! Learn how to make 6 super cute animals that live at home or on a farm and pleasantly surprise your friends or customers!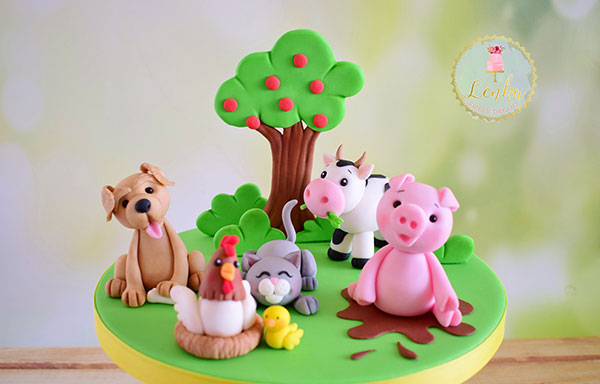 Lenka (Sweet Dreams) €120 (+VAT)
---
NEW!
Easter Icing Cookies Seminar
14/03/2020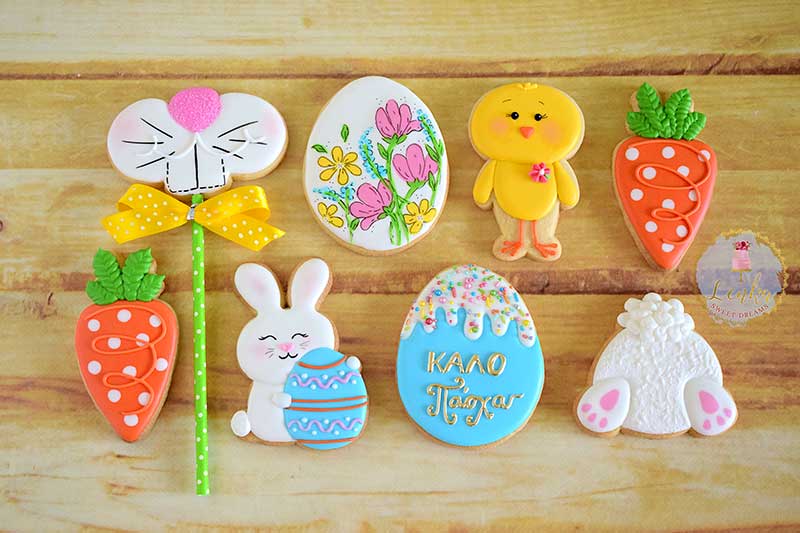 Lenka (Sweet Dreams) €105 (+VAT)
---



Easter Cake Pops Seminar

21/03/2020



Learn how to create unique looking and tasting Cake Pops with an Easter twist!


Lenka (Sweet Dreams) €95 (+VAT)

---
Swiss Meringue Buttercream

25/04/2020




Learn everything about Buttercream from cake covering to the most intricate Flower Techniques using tubes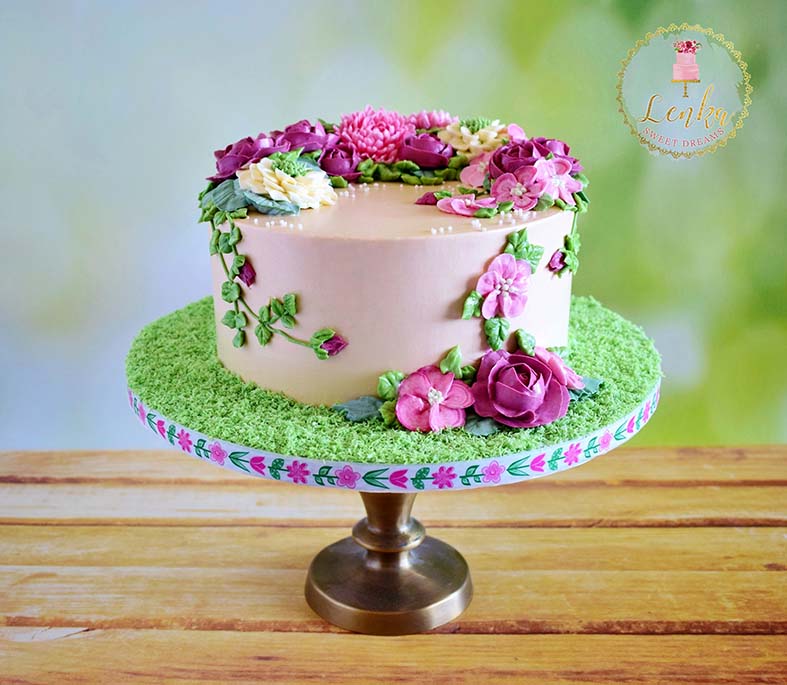 Lenka Sweet Dreams €140 (+VAT)
---
Introductory Airbrush Seminar
09
/05/2020
Pastry Airbrush Beginner's Seminar
Learn to use an airbrush in Cake Decoration for a really beautiful, fast and economic decoration that can really stand out!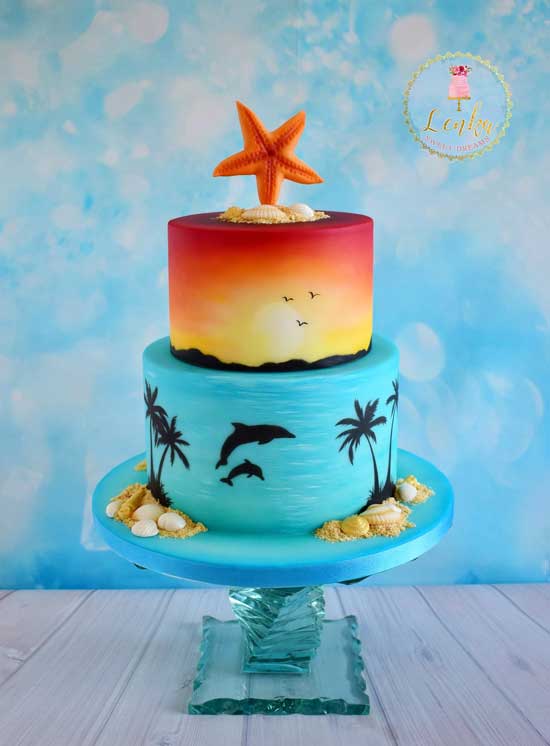 Lenka (Sweet Dreams) €120 (+VAT)

---
More info you should be aware about

- Additional dates and seminars may be added as required

- Reservation and payment details are given per seminar in each seminar's page. Click on the bname of each seminar to see the seminar page.

- For access information and general information about our seminars please see below.

- Reservations are made with 50% deposit to the banks mentioned per seminar.

---

General
Cake decoration is a relatively new sector that has grown rapidly in the past few years. A whole new industry has been developed around it with production companies, star decorators, magazines and international events. Decorators are competing for distinctions and companies are constantly presenting new products and ideas. It is, however, a relatively new trend for many countries like ours and it is thus a personal opportunity for a new promising career. Hundreds of patisseries want to expand their knowledge into cake decorating but it is an overwhelming task with the abundance of techniques, materials, equipment and designs!
Cake Deco Seminars are a powerful tool for any professional confectioner or aspiring hobbyist who wants to stand out in his / her local or broader circle or market as Cake Decorating continues to advance in leaps in our country and throughout the world. Our company, responding to these developments, has carefully designed its professional level decorating seminars together with its collaborators in order to support patisseries that want respond to the growing demand for cake decoration by giving value to their final traditional products and hobbyists who aspire to stand apart in Cake Decoration.
At Cake Deco we have a different philosophy for seminar education. We pay special attention to planning our seminars so that you get the most knowledge and get a global view of each subject. That's why we choose our subjects carefully based on both the learning techniques and the popularity of the subjects, while our coordinators are experts as proven by their works.
In our seminars you do not
just learn how to make the cake
or the figure in the photo
but we make sure you absorb
the necessary techniques
and knowledge so that you
alone can create whatever
cake or figure you like!
This is learning!
Some of our current and recent seminar coordinators include well-known artists in the field, with a particular talent, knowledge and teaching abilities. Kiriaki from K's Fondant Cakes, Lenka ~ Sweet Dreams, Mania Mystiloglou and Valentina Graniero, all with appearances in Cake Central website and other media and distinctions in Cake International, Katica Katic with her beautiful sugar flowers and her 25 years of experience working for some of Serbia's finest pattiseries, Olja Brankovic, a unique airbrush artist that teaches airbrushing in seminars in Serbia, our own pastry decoration lab Snezana Jovanovic, Eleni Athanasiou, Tatiana Chirilla, Tania Babic from our staff, each specializing in their own craft and much more all with many hundreds of projects each year!
The maximum number of participants per seminar is 6-8 people (depending on the type of seminar) so that our coordinators can devote the appropriate attention to each participant according to their needs. Participants completing the seminar will have learned how to create by themselves the decoration they came to learn. This in practice means deeper learning and understanding of techniques and thus greater value for your money.
Our seminars are for Professionals and private individuals alike. In our seminars we provide you with all the necessary tools and materials, while a 10% discount is offered for all your purchases during the seminar day.
Why us?


Because our instructors are either distinguished and talented outside collaborators whose work is generally acclaimed, or they are employees from our pastry lab, which produces daily only decorations for cakes for hundreds of hotels, pastry shops and retail customers. Due to their daily occupation with cakes and figures for so many years, they have a vast experience in a very wide range of cake decoration creations.

Because we are a company that seminars are a complementary activity that focuses not only on profits but also to get our business to know and have a long lasting relationship with our clients.


Because our facilities are perfect for seminars since we've got literaly ALL the tools and materials one can imagine while our knowledge due to everyday friction with sugarpaste and other cake decorations has been very long. Finalyl the access is ideal because of the closeness to the subway and major highways.
---
Reservations and venue for the seminars
The venue for the seminars is at our new multi-use space in Ellinikon, Athens at 41 Haldias str.

Reservations are made in the following ways:
By Phone @ +30 212 0002120
By email: sales@cakedeco.gr
We will contact you for confirmation of seat availability and to give you more details. In order to complete your booking, it is necessary to deposit 50% of the value of the seminar within 1 week of the telephone confirmation. Payment details can be found in each of the seminar detail pages!
---

How to reach your Seminar:


By Metro:

We are 70 located meters from the end of the Red Metro Line 2 at "Elliniko" Metro Station. Getting out of the train follow the direction of "exit toward Athens".

When you exit the station you are above Vouliagmenis Avenue

(in regards to the sea)

. Turn left to Iasonidou Street

(towards the mountain)

and walk up about 30 meters and then turn right at the first street (Haldias Street) where we are after 40 meters on your right. See the map below.

By Car:
From Vouliagmenis Avenue towards Glyfada, turn left at the MEGA Vassilopoulos traffic lights on at Iasonidou Street. Then in the first street turn right (after about 30 meters). You will find us on your right after about 40 meters.


From the Airport:
by BUS: Take the X97 Bus from the Airport , immediatelly when you get out of your Terminal. The buses are located at the right end of the terminal as you look towards the street when you get out of the terminal. For Bus
timetable
and other info press here. The trip takes around 35-40mins in normal traffic. Cost is around Eur7.

by Metro: You can alternatively take the

Metro Blue Line

from the Airport direction Syntagma Sq. At Syntagma Square change to the Red line with direction Elliniko. Trip duration should be around 1:15-1:30 hrs. Timetable and info HERE. Metro Map Here Cost is around Eur7.
---
Photos from previous Seminars