Cake Decoration Seminar


Basic Figure Modeling Seminar
Farm and Pet Animals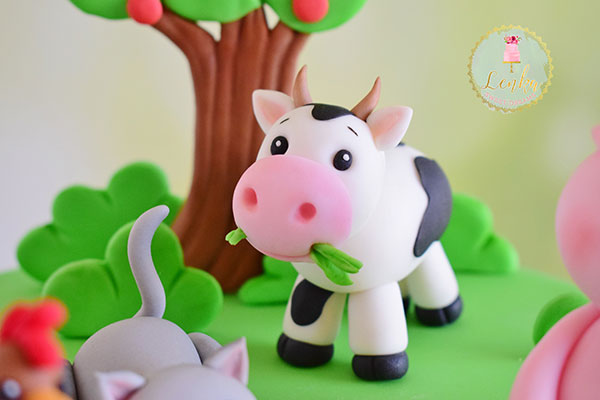 Our Basic Introduction to figure modeling seminar went on a countryside excursion and got to know the cutest animals you've ever seen! They told us all their secretive secrets and now we are back and ready to pass them all onto you!



Do not miss the opportunity to learn responsibly and methodically, all the techniques and details needed to quickly and efficiently create super cute small animals and other items to decorate your baby cakes in a way that will make you stand out.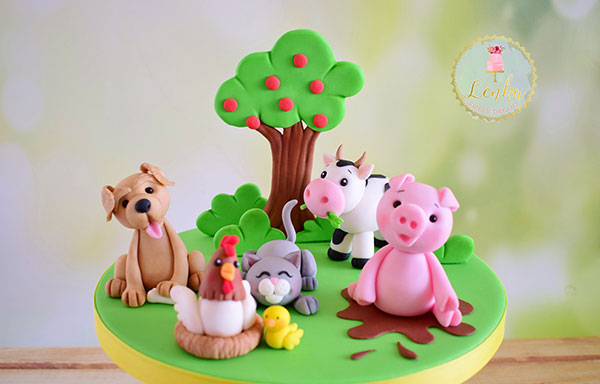 The seminar includes:


- Getting to know the modeling paste.

- Properties, paste coloring, paste and color varieties.


- Basic modeling techniques, familiarity with modeling tools and how to use them.


- Huge Hands On Practice with all the animal figures, learning techniques for shaping, hands, legs and proportions.


- Coloring with edible markers and powder and paste colors.
The seminar is for novice cake decorators, professionals and hobbyists alike that want to get the right foundations in figure modeling in order to start creating their own sugar decorations. No prior experience and familiarity with using modeling paste is needed to attend this tutorial.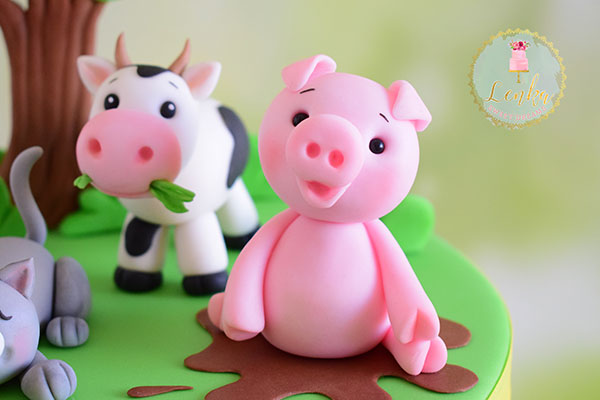 At this seminar you will create all the figures you see in the pictures on your own under the guidance and moethod of the instructor.

It does not include the covering of the cake which is the subject of our Basic Cake Decoration Seminar.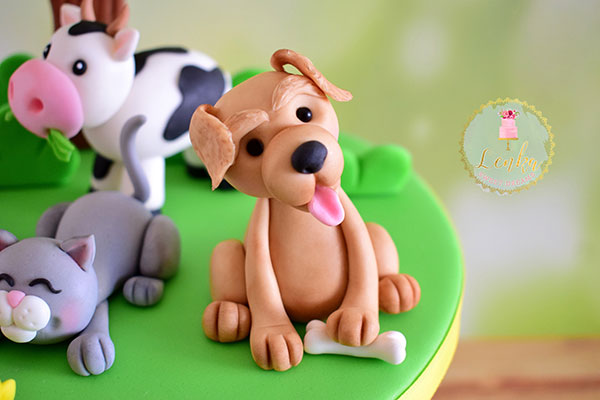 ---

Seminar Dates

Duration: 1 day (7 hours)
Time: 10:00-17:00
---
€120 per person (plus 24% VAT)
Bank Deposit Code: LFAS1 + Your Name
A downpayment of 50% of the seminar fees in one of the bank account below is required in order to finally reserve your spot after you email us and we make your verify your reservation :
Piraeus Bank:
Account No.: 6916 1470 28900
IBAN: GR860 1719 16000 6916 1470 28900

National Bank of Greece:
Account No.: 181 004 65584
IBAN: GR0801 1018 100000 18100 465584

Eurobank:
Account No.: 0026.0175.44.0200.980070
IBAN: GR070 2601 750000 440200 980070

Alpha Bank:
Account No.: 15400 2320 016814
IBAN: GR1601 4015 4015 400 232 001 6814
---

Details


All the materials (colors, pastes, tools, etc.) of the seminar are provided by us

We provide you with all the necessary equipment

During the breaks we offer coffee, light meals and soft drinks / water.

You take all that you created with you to boast about :-)

A discount of 10% store wide is offered for all seminar attendees
For Resevations please call +30 2120 00 2120 or send your email to sales@cakedeco.gr

---
A few words about your instructor Lenka.

Lenka has been in the Cake Decorating business for about 10 years. She has participated and won numerous awards at Cake International, the largest exhibition in the Cake Decorating, exhibiting her cakes and creations in major magazines such as Cakes Decor and Cake Central and is also a sponsored artist by Magic Colours και την SmartFlex two of the most innovative companies in the field.

More Information on our Seminars press HERE