Cake Decoration Seminar
3D Ladybug
Sculpted
Ca
ke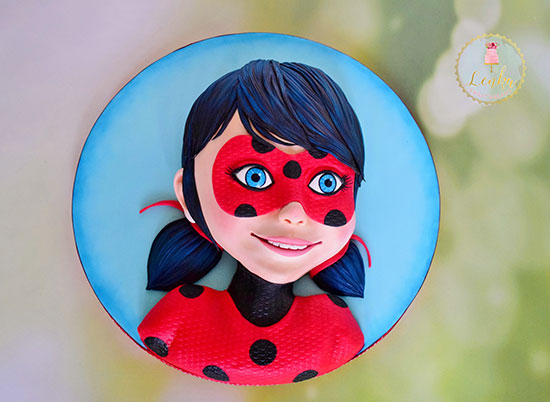 An

innovative seminar! A different, thematic approach involving many different and new techniques.
This tutorial is best for those of you who want to learn a great deal about cake decorating in a thematic seminar.

So we asked our Sm

art

Flex and Magic Colours sponsored artist and collaborator Lenka (Sweet Dreams) to create a new seminar that will include a large portion of the whole setup and decoration process while at the same time learning a unique 3D cake sculpting technique!

So provided we don't bake, and given baking is theoretically the easy part, we are going to have the Pan di Spagna ready baked for you. Everything else is what you will need to learn to do. Sounds good? Let's see this in more detail:

In this seminar you will learn:

1. How to set up a layered cake correctly in order to avoid pitfalls during decorating
Cutting the Pan di Spagna in levels

Learn how to make and apply the right ganache for your cake

Learn how to stack up and setup your cake in the correct way in order to facilitate decorating it in the following stages

How to prepare the pani di Spagna for the application of your 3D design

Learn the tools needed to do all the above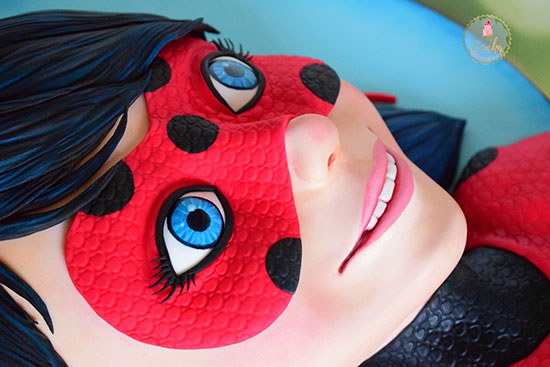 2. Create a 3D decorative design using sculpting techniques

Learn a new technique for creating a unique cake with the image of your favorite cartoon hero in 3D!

How to sculpt the cake for the implementation of your design
Learn how to make all the facial features

Learn how to decorate the cake with additional decorative elements

Learn how to work with edible colors

Learn all the necessary tools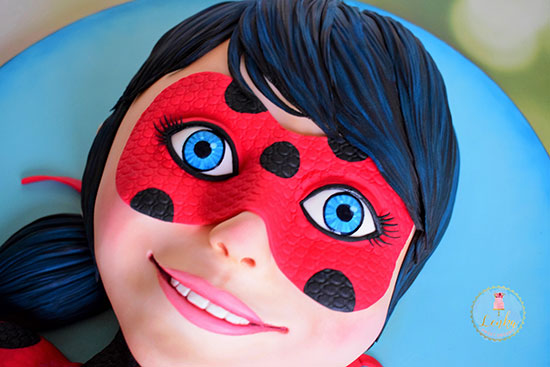 This seminar is very detailed and analytical. You will learn how to make a beautiful but also very tasty cake which you will take with you!


---
Seminar
Dates and Information

Next Dates:


Saturday 9th November 2019 @ Athens
| | |
| --- | --- |
| Duration: | 1 Day (8 hrs) |
| Time: | 10:00-17:00 |
| No of Participants: | 8 |
| Coordinator: | |
---
Seminar Cost
€140 per person (plus Vat 24%)

Bank Code: LLB20A
+ Your Name

* Please write this code and your name in the notes of your payment

To reserve your seat, please call us or send us an email to make sure there is availability and then you will need to make a downpayment of 50% of the seminar cost in one of the accounts below
to finalize your reservation:
Piraeus Bank:
Account No.: 5176-077857-426
IBAN: GR5201 7217 600051 7607 7857 426

National Bank of Greece:
Account No.: 181/001654-32
IBAN: GR5301 1018 100000 1810 0165 432

Eurobank:
Account No.: 0026.0175.43.0200875308
IBAN: GR2602 60175 0000430 2008 75308

Alpha Bank:
Account No.: 154002320015900
IBAN: GR5601 4015 4015 4002 3200 15900
---
Details
All materials (colors, paste, modeling, tools etc.) of the seminar are provided by us.

Coffee, light meals and soft drinks / water are provided during 2 breaks

Get the best of a 10% discount offer from both the Retail and Wholesale price lists for all seminar attendees
For Reservations call (+30) 2120 00 2120 or send an email to sales@cakedeco.gr

See more on our Seminars by clicking HERE