Dear friends and partners,
Many of you have saw and tried it at our stand in Artoza expo 2017 and many are already fanatic! For those of you that have not heard it before, it's time to officially introduce you!
We are proud to present our next best product, the "complementary" awe to Smart

Flex

.
As you know,
Smart

Flex
is a super-elastic paste, ideal for tall cakes, which makes it incredibly easy to cover a cake without leaving fingerprints, without it cracking even when rolled out to a very thin sheet.

Ηowever, we also wanted a fondant which would be very easy to knead, could be easily cut without leaving loose threads, one that would be especially tasty and enjoy a good relationship with ...the fridge when you want to add cremes and other juicy stuff in your cake!

We believe though that one sugarpaste kind cannot and does not work for all types of work needed or for every different person and technique.

We also found that a quality paste of this type was missing from the market. So we decided to create our own kind of 'blend'. Of course we would not put anything less than the most qualitative ingredients in it, just to make sure it would be, what we would want to work with, in our pastry lab.
Thus Sugarlicious was born!

How many times have you tried to make a colored cake with sugarpaste but you are wondering why it smells funny or why it cracks in the corners?

Do not worry, you are not to blame, it's your old sugarpaste most probably. Most companies have kept their old recipes that carry the old problems, some recently trying to modernize in order to overcome those issues with new blends.
Our modern day recipe with modern day materials, aims to overcome these known problems and to make cake decorating with fondant / sugarpaste both enjoyable for creating as well as tasty for eating! Why not have the best of both worlds!

That's why we made our fondant in many vivid colors, with an enchanting aroma and a truly amazing taste so the party can eat it ... not scrape it off...

A product that will make it easy for you to create your cakes and work comfortably with molds to decorate your cupcakes, that will be easily cut with cutters for your cookies and give you less problems coming in and out of the refrigerator or freezer as some do around the world.
Sugarlicious comes in 4 Packages:


250g /1kg / 3kg / 6kg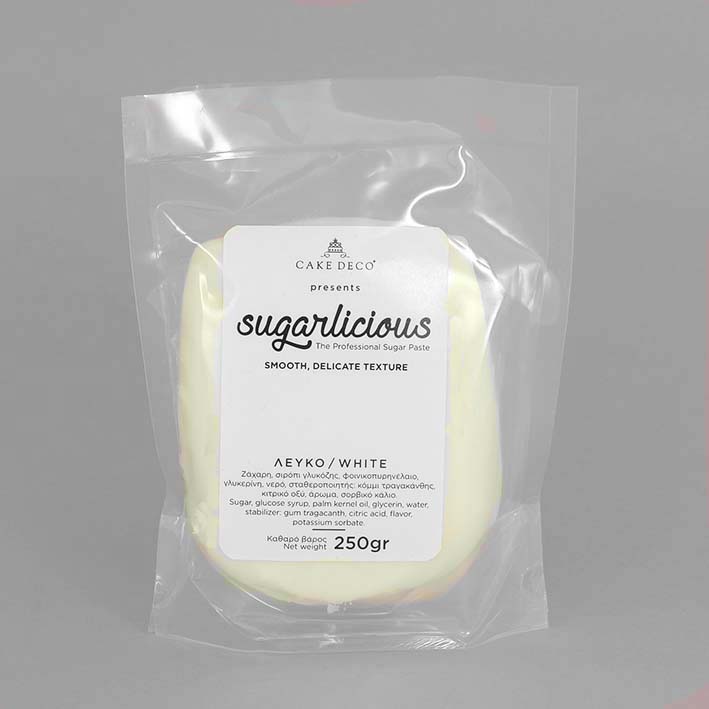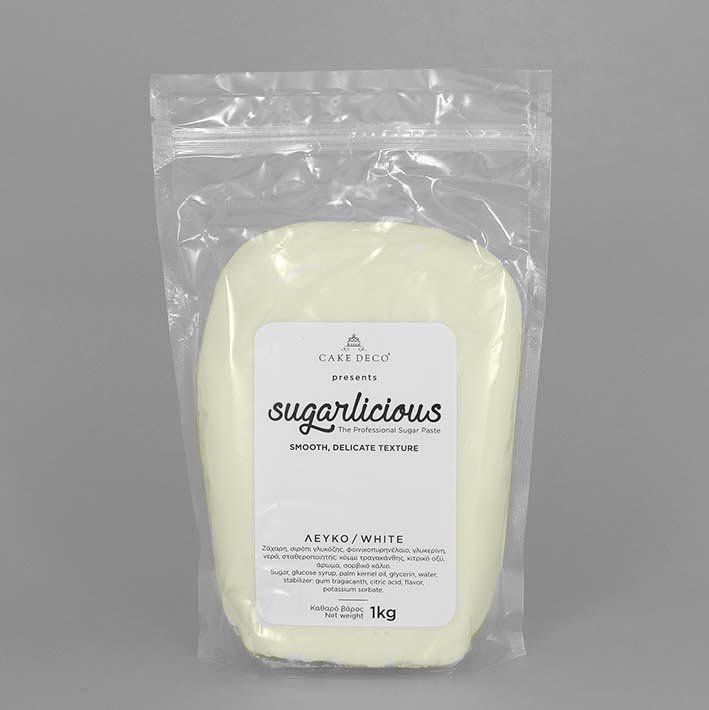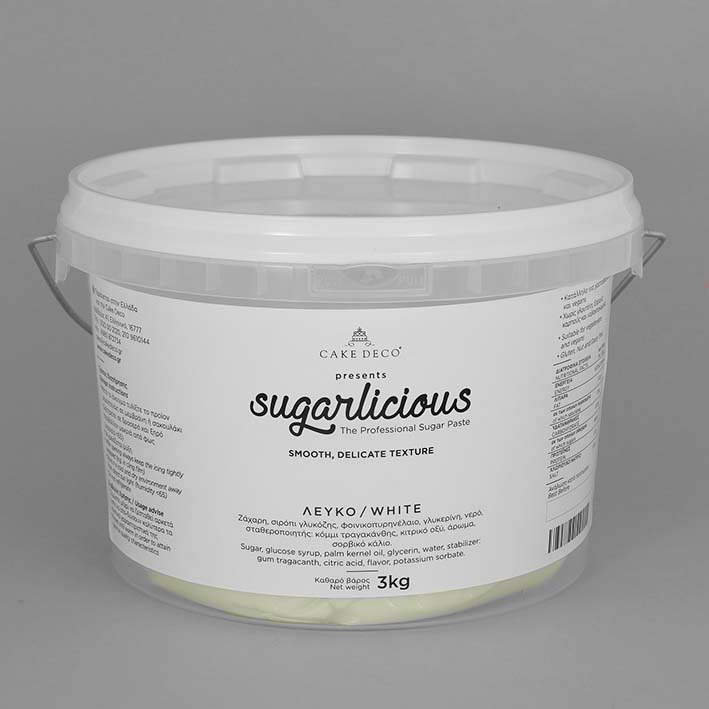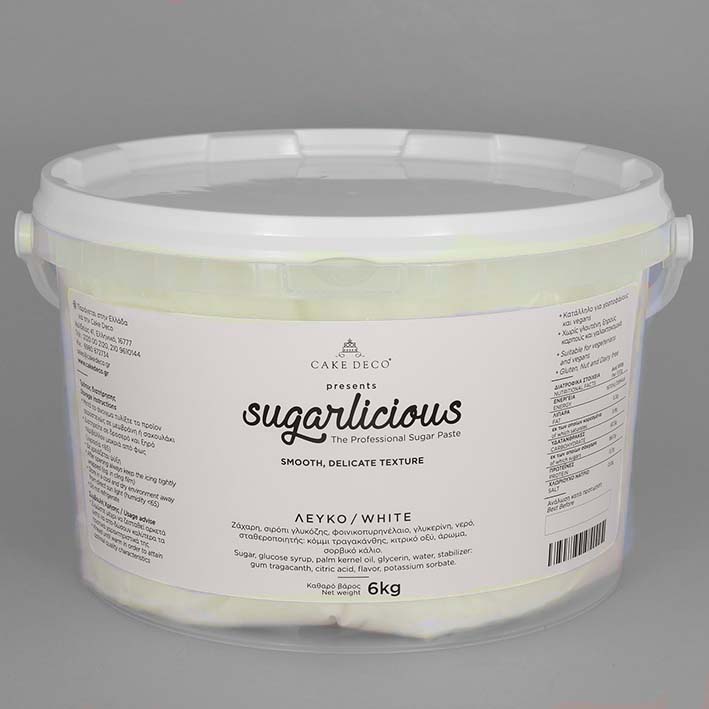 See all Sugarlicious colors available:


See our great collection of White & Colored
Fondant / Sugarpastes below:

http://bit.ly/Cake_Deco_Sugarpastes_Fondant

I want to know more...
-> Provides you with the necessary time and flexibility to easily and efficiently finish the surfaces, corners, and every detail of your cake before it dries

-> Incredible Taste & Aroma in all colors. Not many can say this!

-> Does not contain Genetically Modified materials

-> Gluten Free

-> Dried Nuts Free

-> Dairy/Lactose Free

-> Suitable for Vegetarians

-> Suitable for Vegans

-> Specifications for Kosher

-> Specifications for Halal


All this does not come about magically though...

Our primary concern was the quality of the materials we would use.
Sugarlicious is made with the finest powder sugar available aout there. It is not even available most countries and only a handful of the best brands in the world use it. So its less crunchy and more smooth than youare used to amking it amazingly pliable and smooth while creating and even smoother to the taste.

Contains only natural ingredients like tragacanth that leaves the material pliable with the right amount of humidity which enables you to repair it in seconds and for a long enough time! Just use your smoother to even out a crack or a peak and its like new!

White means WHITE

Most sugar pastes are slightly yellow because this is the natural color of sugar without bleach/whiteners. So most use E171 a non digestable artificial whitener already banned in 3 European countries.
Sugarlicious White, is whiter than any other sugarpaste without the use of any kind of whitener. How do we do it?

Using the only finest materials and the latest technology and literally hunderds of trials.

So you are confident that you are consuming a material that will not be dangerous to your body in the long run

The same applies to preservatives.

Preservatives

We have managed to have only one preservative in the minimum of possible doage and its a natural one too without compromising shelf life (1 year from production).
Thus, the white sugarpaste has only natural materials while the only artificial materials used are the approved pigments we use in our colored sugarpastes.

All this so you can:

Enjoy the taste carefree and create with ease! Only with Sugarlicious!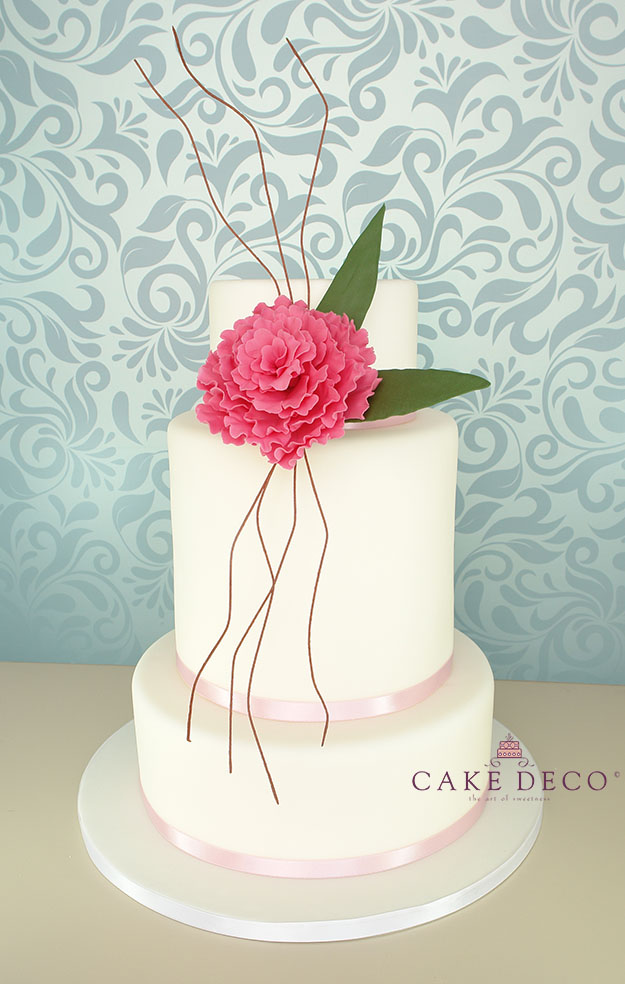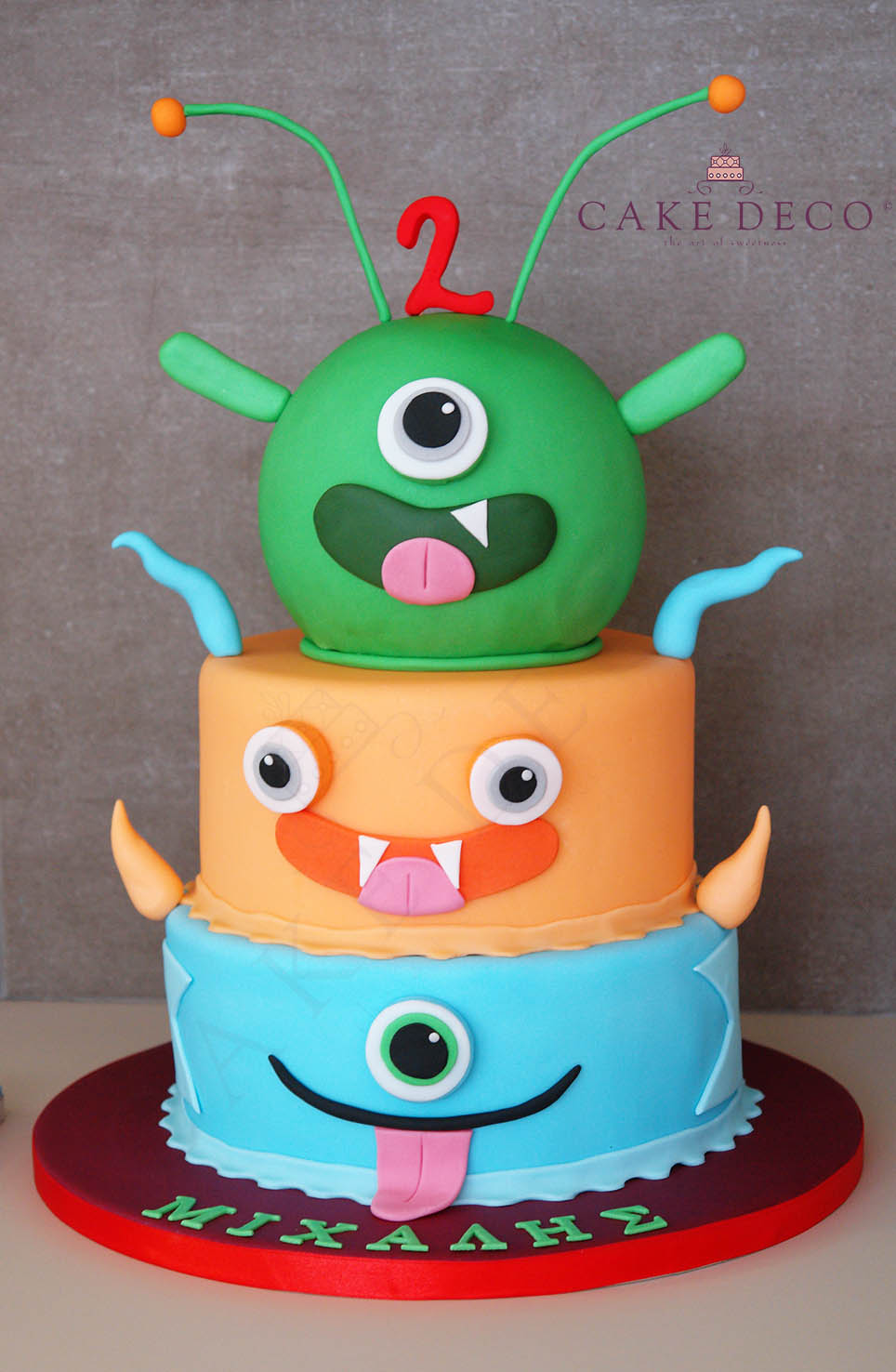 We usually recommend Sugarlicious for cakes upto 4-5'' tall, but of course if you have the talent and the appetite you can create any kind of cake even unique sculptural constructions like the one from our dear Eva Metallinou from Corfu who creates incredible artworks pnly with Sugarlicious!

We thank her for showing everyone what can one can achieve with talent, persistence and Sugalicious!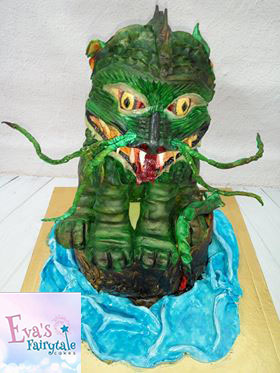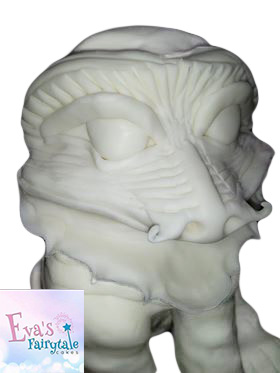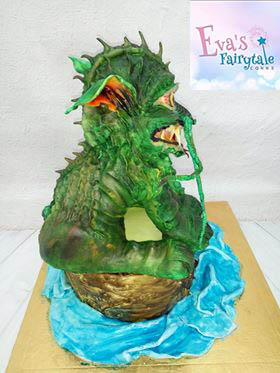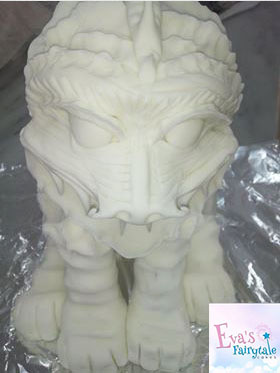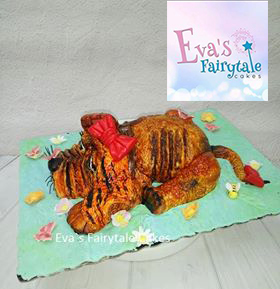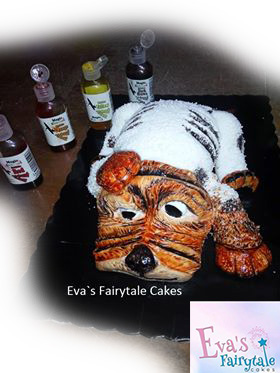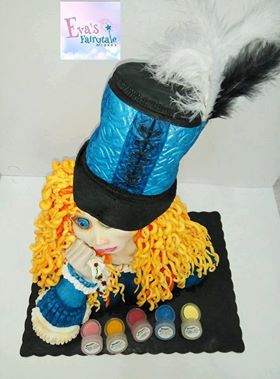 ---
Our Seminars Room and our Retail Shop & Showroom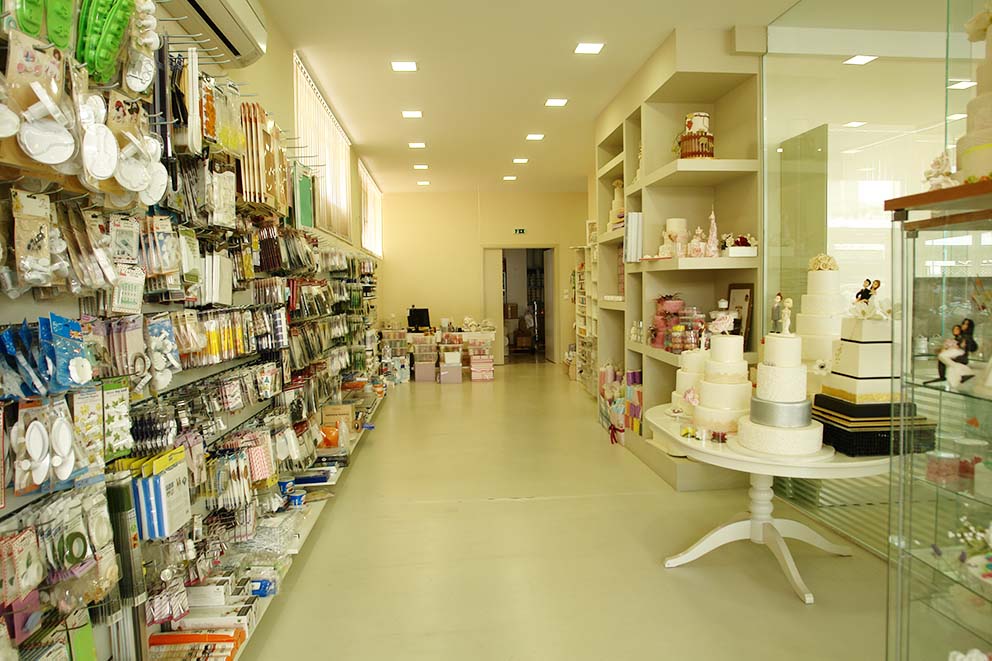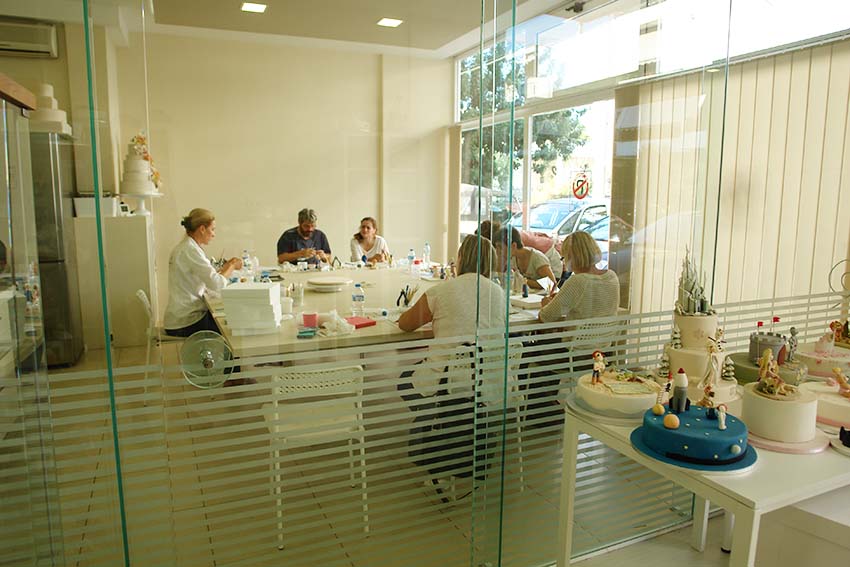 Cake Deco